Expert Pisgah Pressure Washing Services You Can Depend On For Your Residential And Commercial Properties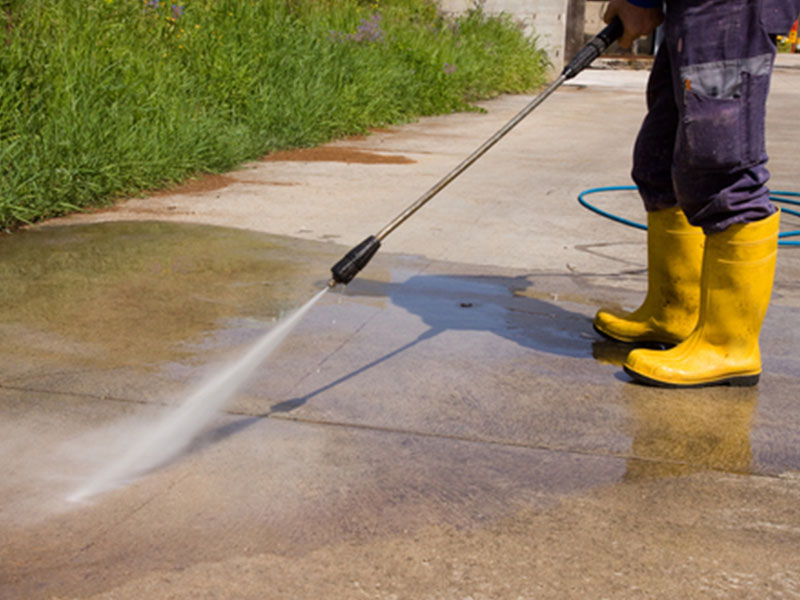 Are you looking for a professional pressure washing solution to help make your Pisgah home the best-looking one on the block? Or perhaps you're in the market for a surefire way to boost overall business and improve the health and safety of your commercial property? Either way, we've got a wide range of fantastic exterior cleaning services that are perfect for you! You'll no longer have to worry about any dirt, grime, and organic growth like mold, mildew, and algae detracting from the look and feel of your property, and you're always in for an excellent customer experience when you choose to work with us. If you're ready to start on your next big pressure washing project right away, give us a call at 256-601-9433 today!
For our Pisgah customers and clients, we offer the following top-notch pressure washing services for both homes and businesses:
House washing
Roof washing
Window cleaning
Sidewalk cleaning
Deck & fence cleaning
Gutter brightening
Commercial pressure washing
How Professional Pressure Washing Can Make A Difference For Properties In Pisgah And Beyond
Professional pressure washing not only provides a flawless and long-lasting clean, but it also helps strengthen your Pisgah exterior surfaces from the inside out. Because our methods are so effective, routine visits from us can help bolster the strength and structural integrity of your exterior surfaces, ensuring that they last you and your property for many more years to come. Our methods are also safe for the environment, so if you're a more eco-conscious home or business owner, you can feel good about your choice to work with us!
Located outside of the immediate Pisgah area? You can also hire Mountain Top Property Maintenance for our first-rate pressure washing services in the following locations:
Albertville, AL
Asbury, AL
Big Cove, AL
Boaz, AL
Dutton, AL
Flat Rock, AL
Fort Payne, AL
Fyffe, AL
Geraldine, AL
Grove Oak, AL
Guntersville, AL
Gurley, AL
Henagar, AL
Hollywood, AL
Horton, AL
Huntsville, AL
Ider, AL
Owens Cross Roads, AL
Paint Rock, AL
Pisgah, AL
Powell, AL
Rainsville, AL
Sardis, AL
Scottsboro, AL
Section, AL
Stevenson, AL
Sulphur Springs, AL
Sylvania, AL
Woodville, AL
The Finest Patio Cleaning Service In The Pisgah Area
Porches and patios make fantastic spaces for outdoor living and entertainment, but it can be hard to enjoy yourself when you're surrounded by stubborn stains and substances. If you're in need of a way to get rid of all of this and more, then our expert patio cleaning service is a great place to start. Pressure washing is far more effective at removing even the oldest, most set-in stains from surfaces like concrete, so we can clean up your porch or patio in no time flat!
About Pisgah
Pisgah, Alabama is a small town that is known for its beautiful landscape and outdoor recreation opportunities. It is nestled in the foothills of the Appalachian Mountains, which provides breathtaking views and a peaceful atmosphere. Outdoor enthusiasts come to Pisgah to enjoy hiking, camping, fishing, and hunting in the nearby national forest. The town also has a rich history, with several historic sites and landmarks that are worth exploring. Overall, Pisgah is a hidden gem in Alabama that provides visitors a chance to escape the busy city life and reconnect with nature.