Deck & Fence Cleaning To Extend The Lifespan Of Your Exterior Features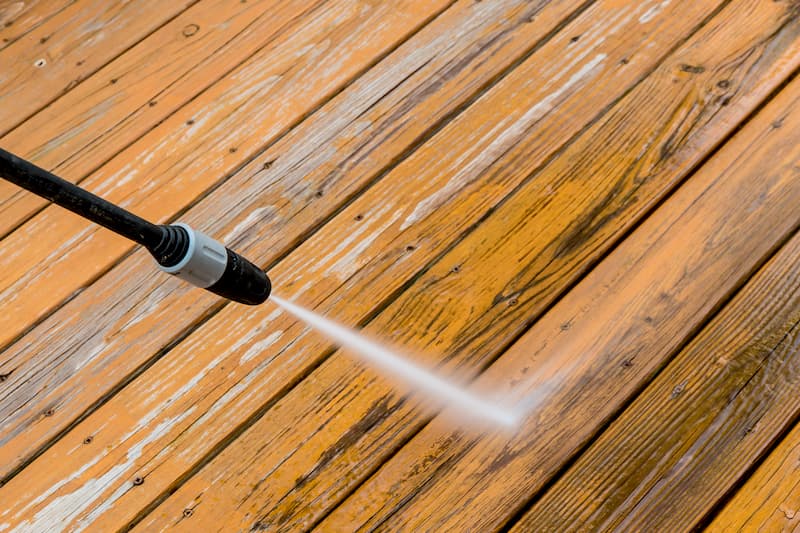 While your actual home is the showpiece of your property, other exterior features can make or break the look. Your fence and deck fall into this important but sometimes neglected category.
So when it's time to schedule deck cleaning and fence washing for your Scottsboro-area home, choose Mountain Top Property Maintenance to handle this all-important task for you.
Whether your deck is wood or recycled composite material, our team of professionals will provide the best pressure washing for Scottsboro. Since a deck usually serves as a popular place to socialize and entertain, it's important to keep the look clean and sharp; annual deck cleaning by Mountain Top Property Maintenance will ensure this happens.
Fence cleaning is another home maintenance item that should be placed high on the priority list -- and if it's a privacy fence, you can rest assured Mountain Top Property Maintenance will clean both sides. Not only do you want a clean fence from the inside, but you certainly want that pristine look on the outside as well.
Wood & Composite Deck Washing Pros
The elements are tough on wood and composite decks. Temperature extremes, hail, rain, and the like combine with such contaminants as mold, mildew, grime, and general wear and tear of constant foot traffic. So it's important to give this service the care it deserves.
Mountain Top Property Maintenance's pressure washing team will inspect your deck and render an estimate and service plan specific to your needs. Just because your deck is older or simply looks worn doesn't mean it can't have that like-new look again. That's where we come in.
Often a simple soft washing treatment comes first to remove that layer of dirt that might have built up throughout the year. A more traditional pressure washing will follow. Once that look you desire is achieved, we recommend you schedule another treatment so this service is performed annually, and that like-new look is in place year-round.
And while we're at it, why not let Mountain Top Property Maintenance handle driveway washing and sidewalk cleaning? Like your deck, these surfaces see a lot of use throughout the year. A fresh pressure washing treatment will wash away some of the contaminants not readily visible, but the overall results certainly will be.
Is It Time To Schedule A Fence Cleaning Treatment?
The answer likely is yes, unless your fence is brand new. Mold, mildew, algae, and moss can make an otherwise aesthetically pleasing feature look less than attractive. So why is fence cleaning important? Fence cleaning will:
Improve the overall look of your property.
Remove contaminants that could cause premature aging.
Open wood pores to prepare the surface for paint or stain.
Increase the value of your home.
Pressure washing your fence doesn't have to be something that causes you undue stress. Instead, let us wash away contaminants before they take hold and eventually might lead to fence deterioration.