Trusted Pressure Washing Specialists Serving Guntersville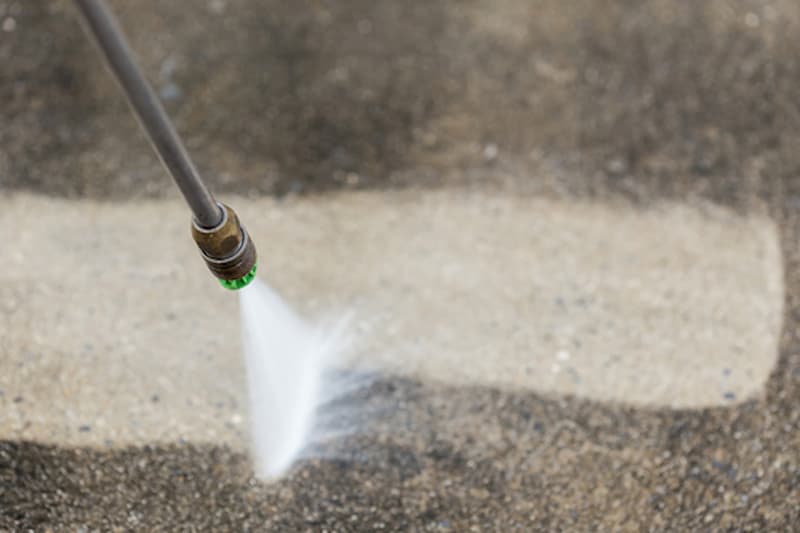 Do you need a pressure washer for your Guntersville home? Is it time to take care of your residence and restore the luster that was once there?
Pressure washing in Guntersville doesn't have to be stressful. Just the opposite. You can achieve this by contacting Mountain Top Property Maintenance, and we will fulfill all your pressure washing needs.
From house washing to roof cleaning, driveway washing to graffiti removal, Mountain Top Property Maintenance's broad range of offerings can be tailored to fit your requirements. Give your Guntersville home the pressure washing care it deserves, and after you do, you will immediately notice the results.
When It Comes To Guntersville Driveway Washing, You Need The Absolute Best In The Business
It's easy to ignore cracks, weeds, and stains, but we can make sure these and other annoyances are eliminated. The Mountain Top Property Maintenance experts know that driveway cleaning is an essential item on your overall home maintenance list.
So don't wait until the cracks are too wide, the weeds have taken over, and the stains have eaten away at the surface. Call us now; we will give your driveway the pressure washing care it needs.
Pressure washing is a thorough process best left to the pros. At Mountain Top Property Maintenance, we pride ourselves on customer satisfaction. When we finish the job, you will notice these results right away:
Increased curb appeal.
Reduction of unsightly mold and mildew.
Increased property/resale value.
Personal pride.
While homeowners have a D-I-Y tendency when it comes to pressure washing, we recommend this be left to professionals like Mountain Top Property Maintenance. We have the know-how, the equipment, and owner Brett Dobbins' personal guarantee that the overall results will meet, if not exceed, your expectations.
House Washing In Guntersville Is An Absolute Necessity
Proper pressure washing techniques are used to rid the exterior of your home of dirt, algae, mold, and other contaminants that produce unsightly black streaks and could cause your siding, bricks, wood, or stucco to age quicker than they should.
House washing involves an approach that requires a top-down plan in order to produce the best results possible. Of course, we recommend starting all the way at the top -- at the peak of the roof, and then working your way down. And while this isn't a hard and fast rule, it doesn't hurt once a year to enlist Mountain Top Property Maintenance to complete a top-to-bottom roof washing and gutter brightening treatment.
So why not allow Mountain Top Property Maintenance to show you what we do best -- pressure washing. We know the business and the Guntersville market. Don't delay; contact us today.
Reviews and Testimonials for Mountain Top Property Maintenance in Guntersville