Superb Pressure Washing Specialists Serving Owens Cross Roads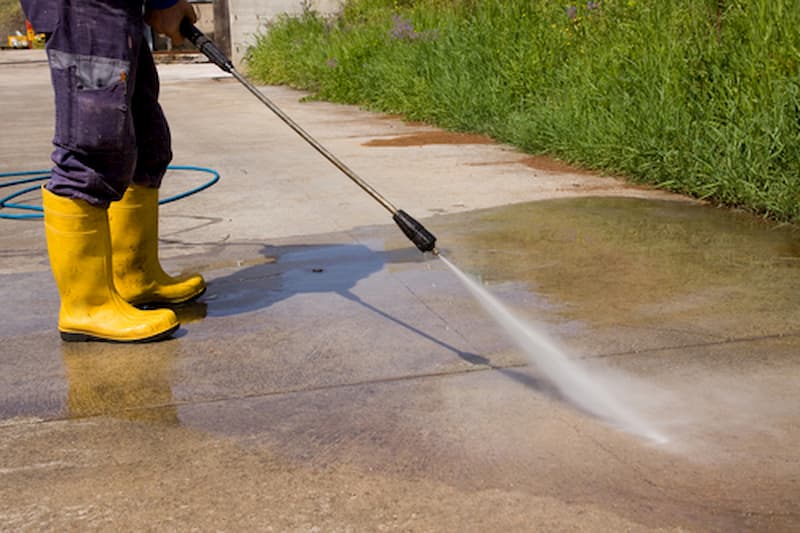 When you consider all that goes into home maintenance, house washing and driveway cleaning might not be at the top of every homeowner's list. But they should be.
The premier Owens Cross Roads pressure washing team is Mountain Top Property Maintenance. We bring a wealth of experience to the pressure washing business and perform varied treatments, including:
Roof cleaning.
House washing.
Deck and fence cleaning
Gutter brightening.
Pressure washing your Owens Cross Roads home is one of the keys to prolonging the life of the materials used on your roof, siding, and windows. And with high heat and humidity, along with tree pitch and other annoying factors that negatively impact the look of your home, your exterior is likely due for treatment.
Don't Delay. Schedule Driveway Washing In Owens Cross Roads Today
It's that paved strip that connects the roadway to your garage and residence. By no means should this feature of your home be ignored or taken lightly. It takes a pounding throughout the year -- from precipitation, downed branches, pine needles, bikes, cars, and pickups. This is why driveway cleaning is an essential item on your Owens Cross Roads homeowner's maintenance list.
We have the equipment, the experience, and the know-how to scrub away dirt and grime that can and will build up over time. We go well beyond pointing the pressure washer and pulling the water trigger. Often, we must soft wash the surface to remove oil, grease, and tire marks. They are visible, yes, but sometimes they seep into the nooks and crannies on your driveway.
So we scrub away this grime and then employ a properly adjusted pressure washer to ensure your driveway is allergy and contaminant-free, and you and your family can enjoy this high-traffic area for more than just parking vehicles.
We are ready to clean your driveway, and when we're done, you'll see how it:
Enhances curb appeal.
Eliminates loose dirt, pebbles, and gravel.
Re-stores a newer look.
Increases longevity and safety.
Why House Washing Is Imperative In Owens Cross Roads
Mountain Top Property Maintenance is proud to perform various pressure washing tasks, and traditional house washing is another one of our top-rated services. We can help you complete some items on your home improvement/home maintenance list by cleaning the exterior of your home and giving you a sense of pride when we're finished.
A thorough treatment starts with a formal assessment of the condition of the material and areas that require washing. Even if mold has taken hold in one spot but hasn't in another, our professional team will tailor a treatment plan to ensure the look is evenly distributed and consistent. It will not only be contaminant-free but will look like new once we're finished.
If we apply a de-contaminant soap, we're sure to do so responsibly and with virtually no impact on the environment. You also need not worry about the landscaping around your foundation. We take care to protect vegetation, lawn ornaments, and the like.
Reviews and Testimonials for Mountain Top Property Maintenance in Owens Cross Roads