Window Cleaning By An Experienced Home & Business Window Washer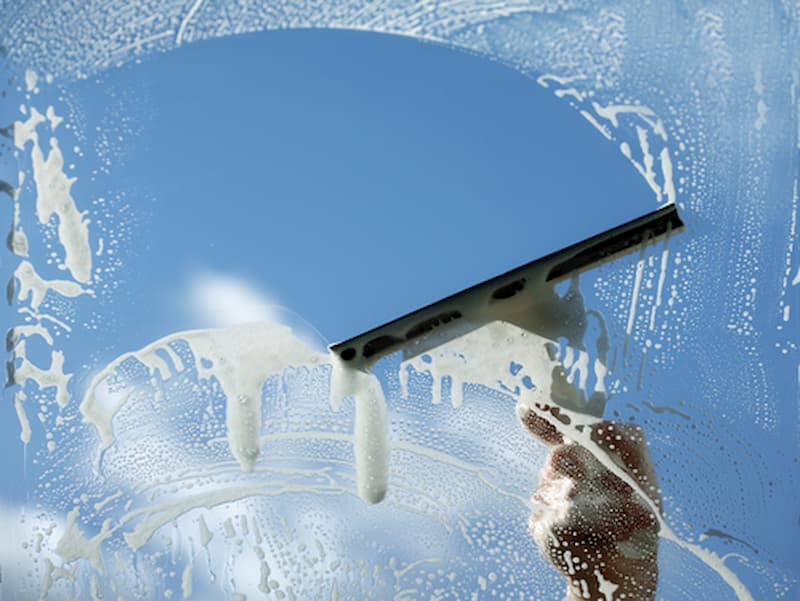 When was the last time you washed the windows of your home? If you have to pause and think about it, then it's likely your Scottsboro home is due for window cleaning.
Mountain Top Property Maintenance doesn't just ensure the glass panes are clear and clean when pressure washed. Our Scottsboro window washing team will ride the glass of streaks, smudges, and that film that develops over time.
Pressure washing for Scottsboro should be performed by the best in the business. We guarantee that your windows will be clear when we finish, and all exterior window trim is also clean and contaminant-free.
Our experts don't just point a pressure washer and blast away at the exterior buildup. Depending on how dirty the exterior is, our professionals might perform a high-pressure method to complete an initial clean to wash away the dirt.
A soft wash including a cleaning agent and a soft-washing approach then would follow. Regardless, the final result will make clear your view to the outside.
Spotless Exterior Glass Cleaning Finishes
Our window washers get to the places homeowners sometimes can't reach. We use a pressure washing system designed to remove any substances from the window's exterior.
The advantages of this important home maintenance job include:
Preserving the health of window casings and gaskets.
Protecting the window seal.
Preventing condensation within the pane.
Increasing the life of the entire window and mechanisms.
So if you take care of the inside of your windows, we at Mountain Top Property Maintenance will take care of the outside. This is a specialty area of pressure washing owner Brett Dobbins highlights, and with this treatment comes his guarantee: "We pride ourselves on our attention to detail and customer service."
What Pressure Washing Service Do You Require?
Traditional roof washing is what many clients choose when black streaks begin to appear on shingles or mold spots appear during a hot, humid summer. Mountain Top Property Maintenance is your premier pressure washer in the Scottsboro area, and no one offers better, specific services than we do.
Whether you require sidewalk cleaning after autumn leaves have left their mark or your windows are covered in grime after a tropical storm has come through, our team of experts has the means to effectively eliminate these potential eyesores.
Rather than create another DIY project, leave all your pressure washing needs to us. Mountain Top Property Maintenance is the best choice in Northern Alabama, and we will tailor our pressure washing needs to your exact specifications.