Henagar's Go-To For Superb Pressure Washing Services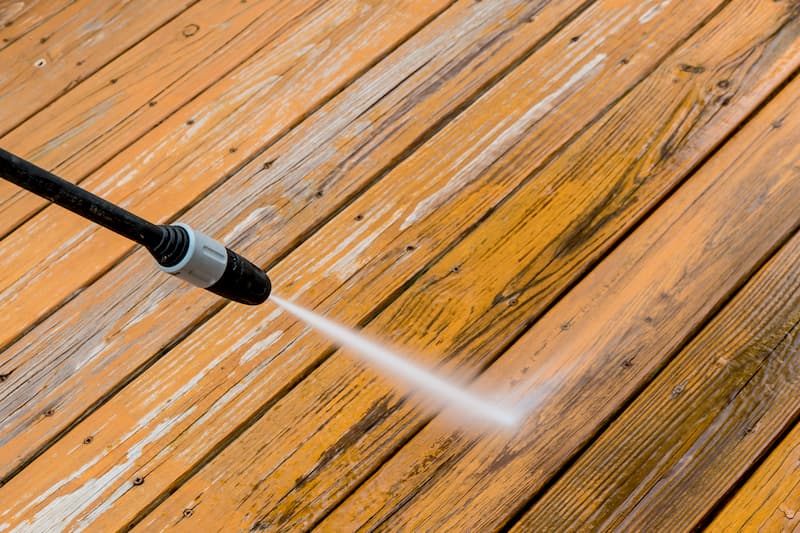 In and around Henagar, beautiful homes abound. Yours likely is one of them.
Maintain that look with annual or semi-annual pressure washing treatments. And when that time comes, look no further than Mountain Top Property Maintenance -- the premier pressure washing company in the Henagar area.
Because the Northern Alabama region sees so much moisture, whether in the form of humidity, rain, or occasionally snow, you must keep your roof clear of contaminants, your gutters and downspouts flowing freely, and your siding and windows free of mold and mildew streaks that can become problematic if not treated regularly.
And while the do-it-yourself option is tempting, why sacrifice time you could be spending with friends and family? Turn over all your pressure washing needs to Mountain Top Property Maintenance. From sidewalk cleaning and driveway washing to deck and fence cleaning and roof washing, we have literally ALL the services covered.
From Driveway Washing to Commercial Pressure Washing, You Have Choices In Henagar
Pressure washing encompasses quite a bit. Traditionally it means expelling a high-pressure stream of water through the nozzle of a pressure washing mechanism. When it comes to driveway washing, however, sometimes we need to turn down the pressure and add detergents to the mix.
Mountain Top Property Maintenance uses only eco-friendly anti-contaminants while conducting driveway washing, as well as concrete cleaning. From your home to your business, or your driveway to your parking lot, professional pressure washing by Mountain Top Property Maintenance is your best bet.
The benefits of hiring a professional company like Mountain Top Property Maintenance to handle your driveway washing needs include:
Elimination of unsafe D-I-Y practices.
Increased curb appeal and resale value.
Restoration of high-profile aesthetics.
Improved footing in high-traffic areas.
Whether you contract with us to perform driveway washing or window cleaning or any of the other services we provide, rest assured we will live up to the expectations of owner Brett Dobbins, who says: "We pride ourselves on our attention to detail and customer service."
House Washing in Henagar Gets Grime Gone!
Many contaminants are readily visible, such as mold, moss, and tree pitch. It's easy to write these off as common elements that impact your siding, your windows, and your roof. But over time, along with weather, bird droppings, and tree branches, the exterior of your home takes a beating.
By scheduling house washing with Mountain Top Property Maintenance, you are ensuring the siding, bricks, and stucco that protect you will withstand the elements for years to come. We care about these features as much as you do and have the experts standing ready to blast away those contaminants and allergens that lurk between the cracks and reside in those tough-to-get-to nooks of your home.
We're Mountain Top Property Maintenance, and we're ready to go to work for you -- today. Call us at 256-601-9433.
Reviews and Testimonials for Mountain Top Property Maintenance in Henagar