Sidewalk Cleaning & Walkway Washing Professionals - Here To Help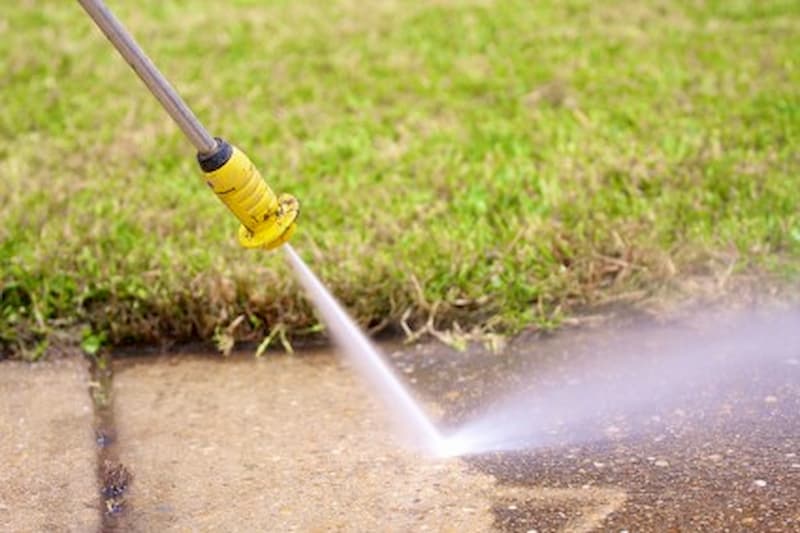 Whether it's the sidewalk in front of your home or the concrete strip from the driveway to the front steps, your sidewalk is an essential aspect of your home's curb appeal.
So if your Scottsboro-area home requires sidewalk cleaning enhancement, call on Mountain Top Property Maintenance to do the work for you. When our pressure washing team treats your sidewalks, we are lengthening the life of this high-traffic surface and restoring the look you can be proud of.
Sidewalk cleaning no longer needs to be another item on your to-do list, especially when pressure washing for Scottsboro is as easy as a single phone call. Mountain Top Property Maintenance pressure washing system will result in the following:
Combating mold.
Eliminating weeds.
Extending the life of the surface.
Removing dirt and grime.
This is all achieved by a pressure-washing team of professionals who know the business and know when to turn the pressure up or down, depending on the task at hand.
Walkway Washing For Safer Walking Paths
Mountain Top Property Maintenance can handle sidewalks in front of and/or around your house, including concrete steps, pavers, and the like. Walkway washing isn't something to take for granted, especially since it gets so much daily use.
And if your yard includes a walkway made of pavers and gravel, we will take care while washing away moss, algae, and the like to give you the comfort of knowing the contaminants are gone, and the look you desire returns and remains.
An additional consideration is the sidewalk in front of your home. In most residential areas, while the sidewalk sits on the city easement, it falls to the homeowner to maintain the surface. So when we sign on the pressure wash sidewalks, we'll hit all of them, giving you peace of mind and a look you can be proud of.
While We're At It, Why Not Let Us Clean Other Surfaces?
Driveway washing and sidewalk cleaning go hand in hand. The sidewalk in front of your home can be subject to weather erosion and other challenges that might cause the materials to break down over time. Your driveway also likely will endure the same weather challenges, not to mention oil stains and similar machine blemishes.
And it's also essential to consider deck washing, since, like your sidewalks and driveway, this space is an essential aspect of your everyday life. The deck is a gathering place subject to the elements and must be safely maintained year-round.
Keep these surfaces free of contaminants, and give Mountain Top Property Maintenance a chance to handle these tasks. We will provide prompt and professional surface cleaning at a reasonable price.