House Washing For Sparkling Clean Home Exteriors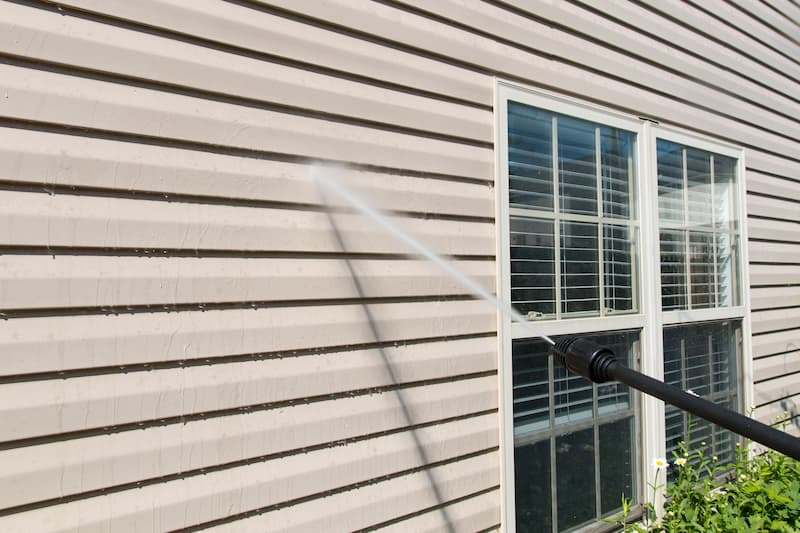 Your Scottsboro-area residence is due for a house washing treatment. So give your property what it deserves, and contact Mountain Top Property Maintenance to schedule that much-needed house washing today.
Pressure washing for Scottsboro should be a top priority for a homeowner. Heat, humidity, and rain combine to make it easy for mold and moss to find their way into cracks and crevices on your roof and in between and on your siding panels. House washing is the best way to eliminate unsightly blemishes and prevent future unwanted eyesores.
When our team of house washing professionals takes on a house washing project, we guarantee the following:
A fair quote/estimate.
Professional and prompt service.
Care and consideration while on the job.
The precise results you -- the homeowner -- desire.
Mountain Top Property Maintenance's house washing team has years of pressure washing experience. We are thorough and careful and go the extra mile to ensure the exterior of your residence will be free of unwanted contaminants for years to come.
Residential Exterior Surface Cleaning
And if you're thinking of selling, why not let us give your Scottsboro-area home a look that will immediately increase your curb appeal? Your house will stand out from all the others by the time our house washing team is finished. We guarantee it.
The exterior cleaning option is the most critical factor when improving the look of your home. It's a reflection of you, and we're ready to give your home the look you desire by providing the premier exterior surface cleaning results in Northern Alabama.
From vinyl siding to stucco, bricks to logs, we will tailor a treatment plan specific to your needs. While no two residences are exactly alike, our professional and courteous approach is. Regardless of whether we're house cleaning an old A-frame or a mansion, our goal is to leave you satisfied the first time we come out and that a long and prosperous working relationship will result.
Start At The Top: Roof Cleaning Is A Must
From mold and mildew to dust and dirt, debris always seems to find its way into those hard-to-get-to spots on your roof. Not to mention those black spots and streaks that make your shingles look older than they are.
Your home probably requires a roof cleaning treatment that will clear your roof of those substances that make the shingles and aluminum panels age quicker than they should. Our pressure washing team will adjust the water pressure and temperature to complete the job to your specifications.