Mountain Top Property Maintenance: Section's Dependable Pressure Washing Service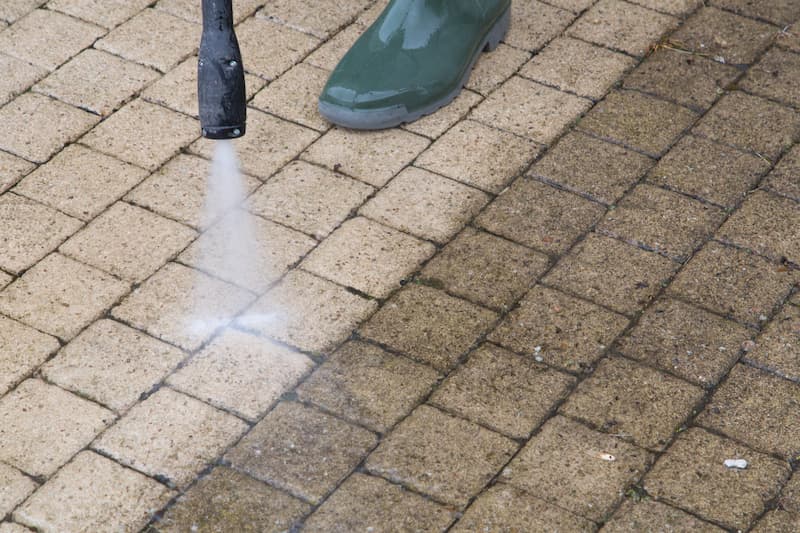 Pressure washing your Section home is an important home maintenance consideration. You want someone you can trust -- someone whose name lives up to the quality of work they do.
Mountain Top Property Maintenance is THAT pressure washing company in Section, and our professional team is standing by, ready to deliver on your pressure washing needs. All you have to do is give Mountain Top Property Maintenance a call.
The benefits of pressure washing are many, and some of the most important ones include the following:
Increased curb appeal.
Removal of unwanted contaminants.
Elimination of allergens and other potential health issues.
Prolonged life of siding, windows, shingles, and the like.
When you consider all that goes into pressure washing, there's much more than just turning up the water pressure and spraying. Mountain Top Property Maintenance considers all factors before we even turn on the water and start a job.
We know some materials have endured the elements for 10 or 20 years or even longer. These surfaces require additional consideration well before we turn on our pressure washers. In these cases, we adjust the pressure and temperature to fit the assignment we are completing, from house washing to driveway cleaning.
It's not just a matter of pointing and blasting; it's about attention to detail, which is what you want out of a pressure-washing company.
When Was The Last Time You Put Your Section Driveway Through A Pressure Washing Treatment?
If you have to stop and think, it's probably been too long. That's OK. Mountain Top Property Maintenance specializes in treating any and all driveways like our own and will take great care when we approach a job.
Whether your driveway is older or newer, concrete or asphalt, we will proudly restore the look you want, and at a fair price. No doubt we can remove oil and grease stains that cause your driveway to break down faster than it should, thus causing potential safety hazards for you and your loved ones.
Our expert pressure-washing team wants to do these jobs for you and restore a like-new appearance to all exterior aspects of your Section home. We stand at the ready to handle this job for you.
Is It Time To Consider A House Washing Treatment For Your Section Home?
The answer likely is yes. Annual house washing is important because it will:
Eliminate algae, mold, mildew, and moss
Prevent contaminants from returning
Remove black streaks and rust stains
Restore a look you'll be proud of
Mountain Top Property Maintenance also will eliminate your worries about roof washing or window cleaning. No need to be apprehensive. Give us a call at 256-601-9433, and we'll give you a hand with all of your pressure washing needs.
Reviews and Testimonials for Mountain Top Property Maintenance in Section