Go-To Pressure Washing Company For Fort Payne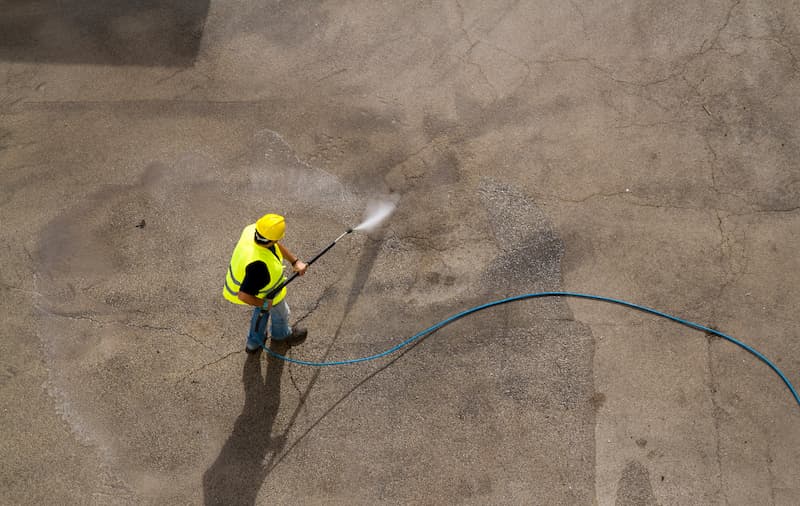 There always seems to be something to do when it comes to owning a home. And your Fort Payne home deserves a quality treatment from Mountain Top Property Maintenance -- your premier pressure washing service.
Years of inclement weather, extreme temperatures, and normal wear and tear can negatively impact the look of your Fort Payne home's exterior. Before you realize it, the time has passed, and the improvements you need can be overwhelming.
Don't despair; call on the pressure washing professionals at Mountain Top Property Maintenance to relieve your stress. We provide the following:
Noticeable results immediately.
Options for driveway cleaning and fence washing.
Relief of your home maintenance stress.
The personal touch homeowners deserve.
Mountain Top Property Maintenance represents the highest standard of expectation in the pressure washing business. So rest easy knowing you're trusting this important home maintenance project to someone who knows the business - owner Brett Dobbins and Mountain Top Property Maintenance.
A Trusted Driveway Washing Professional Serving Fort Payne
Driveway cleaning is an essential item on your Fort Payne residence maintenance list, so why not let Mountain Top Property Maintenance handle this important project for you?
Driveway washing can be challenging -- annoying grease, oil, and tire rubber stains create eyesores, and pesky weeds push their way through the cracks.
Our Fort Payne pressure washing team can blast away dirt, grime, allergens, oil stains, and more by delivering the best driveway washing service in Northern Alabama.
We are ready to clean your driveway, and when we're done you'll see how it:
Enhances curb appeal.
Eliminates loose dirt, pebbles, and gravel.
Restores a newer look.
Increases longevity and safety.
Give your driveway the attention it deserves, and know that you can count on Mountain Top Property Maintenance to handle this responsibility for you. Call us today at 256-601-9433 for a free consultation.
From House Washing to Roof Cleaning, We Offer It All in Fort Payne!
Scheduling a house washing consultation with the professionals at Mountain Top Property Maintenance will result in a plan to bring back the like-new look that's been lacking. Over time, dirt, grime, and even mold will find their way into the cracks and crevices of the exterior of your home.
Owner Brett Dobbins knows precisely how to remove these contaminants and does so with care and precision. And once you've decided to tackle the exterior look of your home, perhaps it's time to consider additional options such as:
Sidewalk cleaning
Window washing
Roof cleaning
Commercial pressure washing
These services are available through Mountain Top Property Maintenance, and whether your home requires one or even several areas of treatment, rest assured we will complete the job to your specifications.
Reviews and Testimonials for Mountain Top Property Maintenance in Fort Payne