House, Driveway, Roof, and window cleaning in Fort Payne Alabama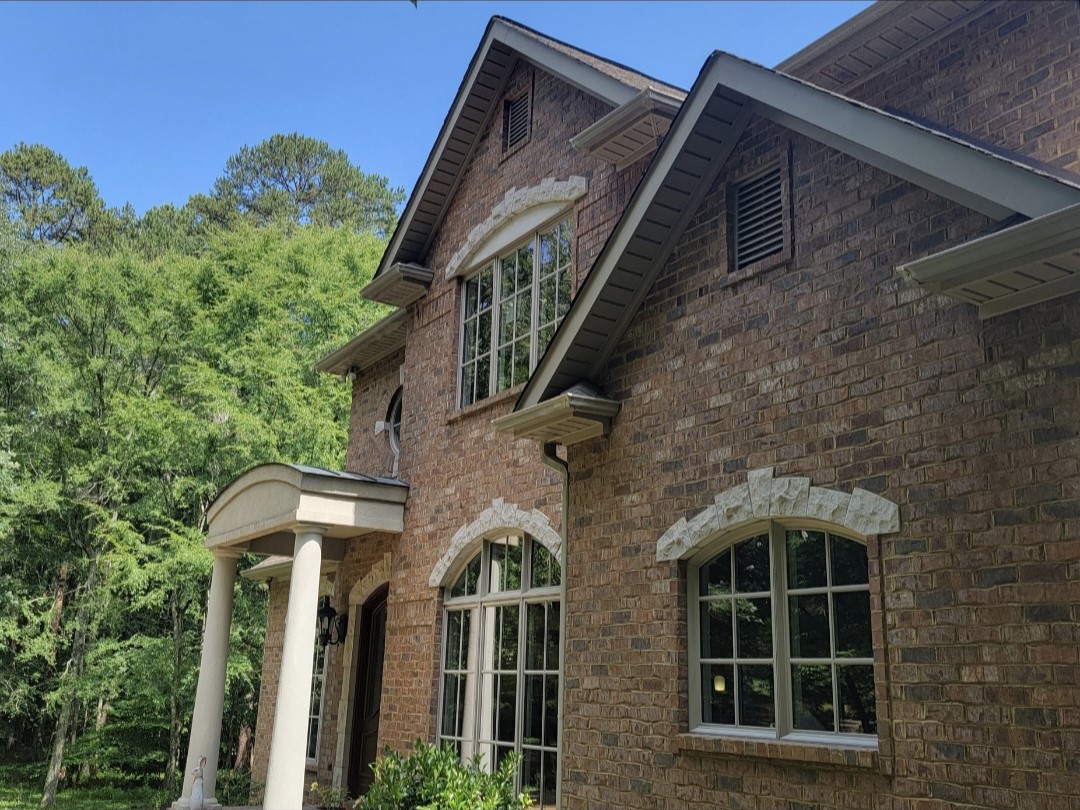 Client called Mountain Top Property Maintenance and stated they had just moved from Huntsville to Fort Payne and their home was in need of some serious cleaning. She was concerned about the roof thinking she would have to replace it soon, because it was covered in algae and moss. I explained that the back streaks (algae) would be gone before we left her property that day. The moss on the other hand would take a couple weeks to fall off after we kill it with our solution. We were able to get the driveway clean with a pre and post treatment of our solution coupled with the surface cleaner. The brick on the house wasn't terribly dirty, just some algae and moss here and there. It came clean without a fuss. The house being built at the foot of Sand Mountain in the woods(scenic and beautiful) doesn't get a lot of sunlight and this is the reason for the moss and algae on it. The windows were no exception either. My employee cleaned the outside of the windows while I cleaned the inside being careful not to break any collectables.
Service provided: Driveway Washing
Budget: $2910
Location: Fort Payne, AL
Project Image Gallery
Products Used
Southeast Softwash Alumimax Pro truck skid, BE 20 inch surface cleaner,Gardiner 35ft water fed pole with Unger Hydropower 3 stage pure water system, and various hand held squeegee and t- mops for the interior.