Driveway Washing For Properly Cleaned Paved Surfaces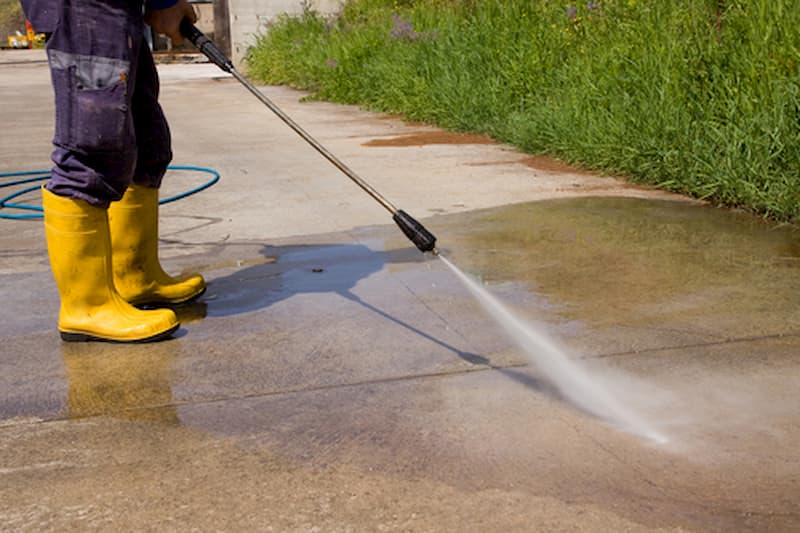 Driveway washing is an essential item on your Scottsboro residence maintenance list, so why not let Mountain Top Property Maintenance handle this important project for you?
And while driveway washing can be challenging, there's no need to shy away from this chore, especially when pressure washing for Scottsboro homeowners is such an easy option.
Our Scottsboro pressure washing team can blast away dirt, grime, allergens, oil stains, and more by delivering the best driveway washing service in Northern Alabama. We are ready to clean your driveway, and when we're done you'll see how it:
Enhances curb appeal.
Eliminates loose dirt, pebbles, and gravel.
Re-stores a newer look.
Increases longevity and safety.
Give your driveway the attention it deserves; let the pressure washers at Mountain Top Property Maintenance take on this responsibility for you. We have the knowledge, the expertise, and the latest equipment to make this happen for you. Call us at 256-601-9433 for a free consultation.
Concrete Cleaning For Fresh-Looking Pavement
It's easy to ignore cracks, weeds, and stains, but we can make sure these and other annoyances are eliminated by our professional pressure washing team. And our services aren't limited to just your driveway.
Sidewalks and patios require routing attention throughout the year, especially since these areas are used throughout the year and are subject to heavy foot traffic and the elements. The chemical reaction that occurs and causes rust spots, for instance, might show up and have you worried it's staining that can't be removed. But with the correct approach, outlined by our expert pressure washers, we will leave all your paved areas looking as good as they possibly can.
So don't wait until the cracks are too wide, the weeds have taken over, and the stains have eaten away at the surface.
Consider Deck And Fence Cleaning For Your Scottsboro Home
Occasionally when our' team takes on deck and fence cleaning jobs, it becomes apparent the material requires more than a traditional pressure washing treatment. In this case, we apply a different method to complete the cleaning process.
This could require sanding, soft washing, pressure washing, and other cleaning methods. Regardless, deck and fence restoration results in a like-new look without breaking the bank. So before you try to clean it up yourself or call a contractor for a replacement estimate, let the professionals at Mountain Top Property Maintenance take a look and give you our estimate.
You have nothing to lose and everything to gain, so call us today at 256-601-9433.