Gutter Brightening To Restore Your Property's Shine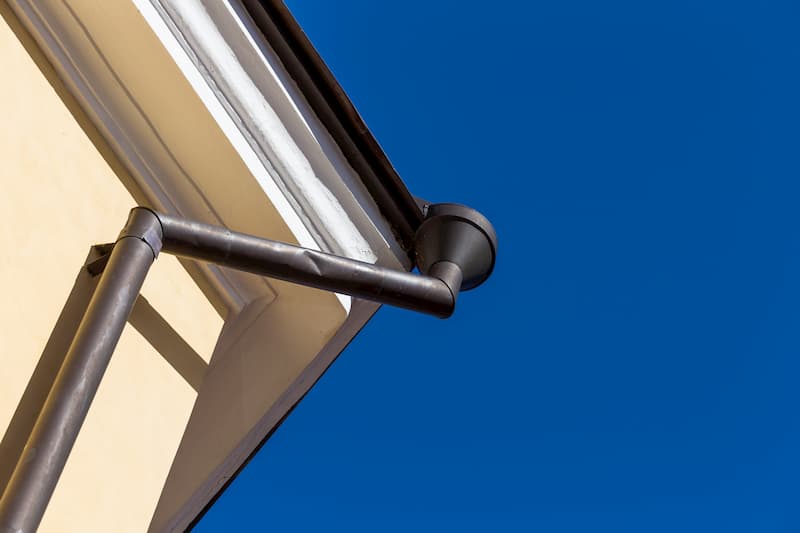 Sludge. Leaves. Twigs. They can clog your gutters and downspouts, and when that storm hits, there's no place for all of it to go.
Gutter washing and brightening are vital to your family's health and well-being, and in Scottsboro, you need to look no further than Mountain Top Property Maintenance to ensure your gutters and downspouts flow freely.
Mountain Top Property Maintenance specializes in pressure washing for Scottsboro, and this method will ensure potential clogs are eliminated before they become a problem. Leave this important treatment option to the pressure washing experts.
Pressure washing and gutter brightening your gutters will:
Extend the life of gutters and downspouts.
Eliminate potential safety hazards.
Prevent damage to landscaping
Increase curb appeal.
Keeping your gutters flowing freely is part of the roof cleaning option Mountain Top Property Maintenance recommends. When we take on a roof cleaning project, we ensure the gutters are clear of debris and contaminants before pressure washing. It's the attention to detail we employ, regardless of the pressure washing service we are performing.
Gutter brightening doesn't just mean eliminating easy-to-spot blemishes such as mold and moss. By doing so, our pressure washing team will extend the life of your drainage system by preventing premature deterioration of plastic, vinyl, and aluminum.
Keeping gutters clear, so they flow freely is just one aspect to consider when considering roof drainage. The look of the system is equally as important; gutter brightening is the solution.
Exterior Gutter Washing
Gutter cleaning goes beyond the "guts" of the system and ensures potential health hazards such as mold are removed. This increases your gutter and roof drain system's safety and results in a much more aesthetically pleasing appearance.
Allergens such as mold and mildew, pests, and even small vermin and birds, often will nest in this vital drainage system. This poses several safety risks, including damage to the materials themselves, not to mention the possibility that friends and family are allergic to mold spores.
Mold, mildew, sludge, and tree pitch find their way to the exterior of these materials, and over time they may stain and deteriorate if left untreated. Our pressure washing team will not only wash away the grime; we'll clean the surface and keep gutters and downspouts running smoothly and looking like new.
Pressure Washing: More Than Just Hosing Something Off
When Mountain Top Property Maintenance takes on a roof cleaning project, we employ the latest methods with the best equipment. We take great care when sizing up each job and then putting our pressure washing plan into action.
Sometimes this means turning the pressure down and turning the temperature up, especially if soft washing is the best method. And we may have to crank the pressure up when patio washing to remove a pesky stain.
So when it's time to consider every aspect of roof cleaning -- the actual roof itself, the gutters, and the downspouts - rest assured the pressure washing pros at Mountain Top Property Maintenance are your best pressure washing option.