Commercial Pressure Washing To Make Your Business Exterior Care Easy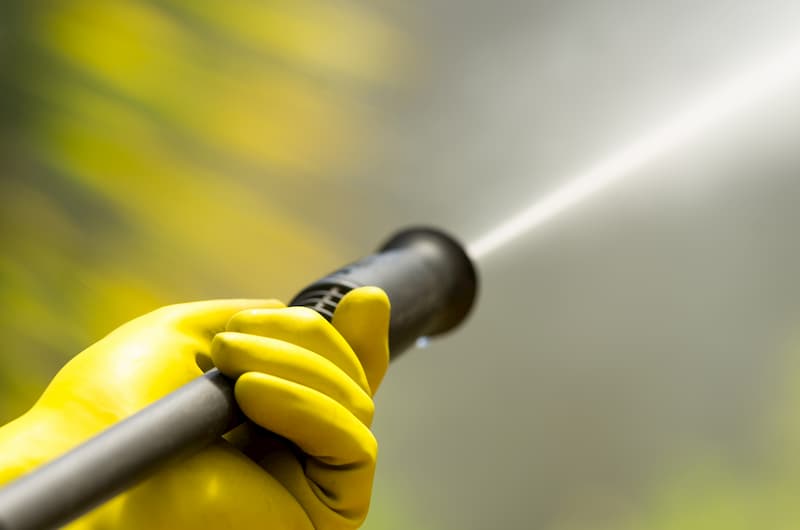 You spend many hours at your place of business. It's your livelihood and an extension of who you are.
So why not schedule a commercial pressure washing treatment for your Scottsboro-area commercial property, and let the pressure washing professionals do what they do best?
Mountain Top Property Maintenance offers a complete menu of pressure washing for Scottsboro commercial property owners. And when you call for an estimate, here's what you can expect:
Prompt and professional response.
Fair and competitive bid.
The latest and best treatment methods.
Our personal guarantee.
Commercial pressure washing involves many of the same considerations as residential pressure washing. The only difference is that this is your place of business. Or perhaps you own or rent an apartment complex or commercial building.
Regardless, these structures and their surrounding grounds should receive the same care and attention as your home. The curb appeal of a business sets the tone when clients first arrive. This could mean window washing, parking lot washing, or sidewalk cleaning.
Give your customers a taste of what they can expect once they enter your place of business by augmenting the outdoor aesthetics of your commercial property. First impressions are everything, and Mountain Top Property Maintenance stands at the ready to make this happen for you and the customers you value so much.
Exterior Cleaning For Businesses
Our Scottsboro-based experts understand your needs as a business owner. We are ready to provide you with the ideal pressure-washing solution your business requires.
We can turn up the pressure to wash away unwanted stains in your parking lot and sidewalk or turn down the pressure for windows and sensitive spots. Regardless, we will meet your demands. That's our solution to your commercial pressure washing needs.
Options available to commercial property owners include:
Driveway/parking lot washing
Roof and gutter cleaning
Soft-washing
Our team of professionals guarantees their work and looks forward to providing you with years of continued quality service. You and your commercial property deserve this kind of attention, and Mountain Top Property Maintenance is ready to deliver on this guarantee.
Window Washing: Another Must For Commercial Property Owners
Window washing also is an important aspect of commercial cleaning. If your place of business sits downtown where passers-by find themselves window shopping, they certainly want the pane of class to be perfectly clear. It's the first impression you want to get them through the door and into your shop, restaurant, or other business.
The same holds true if, for instance, you own an apartment complex or operate a hotel building. Clean windows send a clear message to your customers, and this is one of several pressure washing skills owner Brett Dobbins specializes in.
So when you sign on for commercial pressure washing with Mountain Top Property Maintenance, you're also signing on for clean, streak-free windows.
Our Latest Commercial Pressure Washing Projects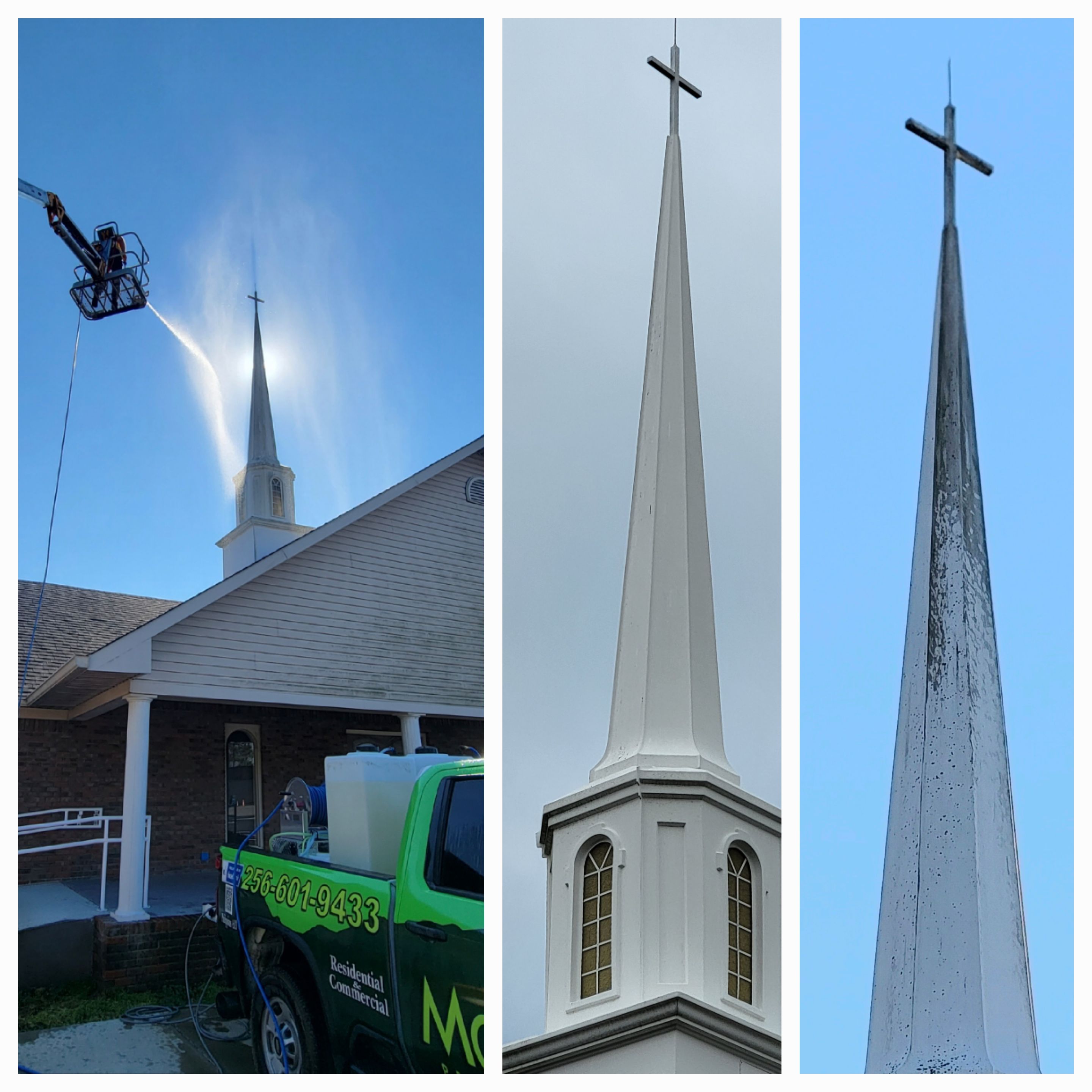 We were contacted by a church in Rainsville to clean their steeple. The cross on the steeple was completely covered in organic materia (an algae called Gloeocapsa magma) making the white cross appear black. We used a rented lift to get close enough to use our […]