Best Pressure Washing Company in Boaz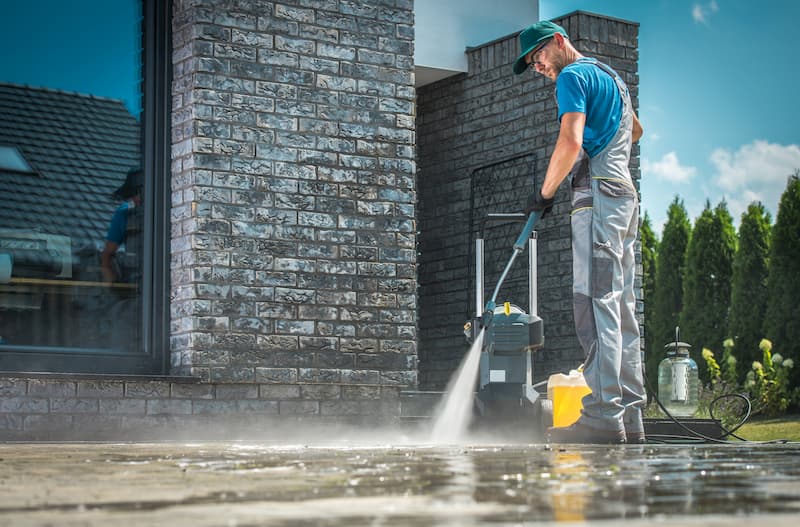 There always seems to be something to do when it comes to owning a home. And your Boaz home deserves a quality treatment from Mountain Top Property Maintenance -- your premier pressure washing service.
Years of inclement weather, extreme temperatures, and normal wear and tear can negatively impact the look of your Boaz home's exterior. Before you realize it, the time has passed, and the improvements you need can be overwhelming.
Don't despair; call on the pressure washing professionals at Mountain Top Property Maintenance to relieve your stress. We provide the following:
Noticeable results immediately.
Relief of your home maintenance stress.
The personal touch homeowners deserve.
Mountain Top Property Maintenance represents the highest standard of expectation of the pressure washing business. Owner Brett Dobbins is a veteran in the industry and stands ready to deliver quality results that will leave our most important commodity - our customers - beyond satisfied with the overall results.
Driveway Cleaning In Boaz Has Never Been Easier Than Contacting Mountain Top Property Maintenance
Pressure washing the exterior of your Boaz home involves more than meets the eye. Water pressure and temperature must be adjusted, and the condition of the surfaces being treated also must be considered.
Your driveway is one such surface. This high-traffic area needs constant attention, especially since oil and grease stains can be present where children play year-round.
Mountain Top Property Maintenance has the means necessary to remove contaminants that can eliminate a potential safety problem. Driveway cleaning also will prevent the corrosive breakdown of asphalt or concrete.
Trust Your Boaz Home To The House Washing Experts
Regardless of the material the exterior of your home is made of, it requires monitoring and timely maintenance. At least once a year, it's important to rid your siding, bricks, stucco, or wood of allergens, contaminants, and other substances that cover exterior surfaces over time.
Our house washing methods will leave the outside of your Boaz home looking like it once did. We will wash away existing dirt and grime and prevent unwanted contaminants from coming back.
Owner Brett Dobbins uses only the best equipment and guarantees the treatment will reflect the quality and integrity that goes into his approach to pressure washing. That's his promise to you.
"We have arguably the best equipment the industry can offer along with being properly trained," says Brett, who founded the company in 2019 and has nine years of experience in the pressure washing business.
So if you are looking for a professional pressure washer, call Mountain Top Property Maintenance today at 256-601-9433.
Reviews and Testimonials for Mountain Top Property Maintenance in Boaz