Albertville's Leading Pressure Washing Services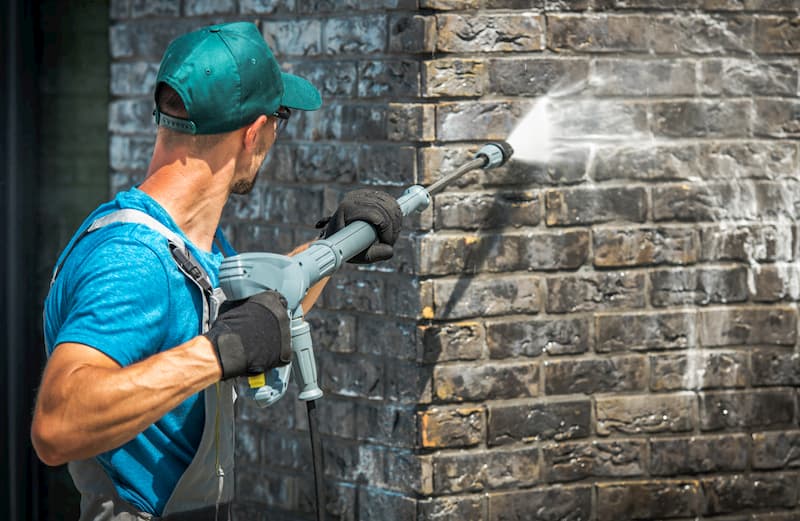 Pressure washing your Albertville home is an important home maintenance consideration, and all you have to do is give us a call.
You want someone you can trust -- someone whose name encompasses the quality work they do.
Mountain Top Property Maintenance is that company, and our professional team is standing by, ready to fill all your pressure washing needs in Albertville.
The benefits of pressure washing are many, and some of the most important ones include:
Increased curb appeal.
Removal of unwanted contaminants.
Elimination of allergens and other potential health issues.
Prolonged life of siding, windows, shingles, and the like.
When you consider all that goes into pressure washing, there's much more than just water pressure and spraying. Mountain Top Property Maintenance considers all factors before we even turn on the water and start a job.
We know some materials might be older or perhaps frailer than others, and sometimes we adjust the pressure and temperature to fit the job we perform. It's not just a matter of point and blast; it's about attention to detail, which is another way of saying we listen to our customers.
Driveway Cleaning: It's a MUST For Your Albertville Home
Sometimes when we, as homeowners, consider all that goes into house washing, we think only about the structures. Paved surfaces such as the driveway can be neglected when, in fact, they need to be a priority.
Additionally, while oil and fuel stains are easily noticeable, other hazards are more difficult to spot. Weeds beneath the paved surface can push their way through cracks, making a small crack a bigger problem. Driveway washing will also:
Eliminate allergens that stick to the paved surface.
Increase the longevity of the driveway itself.
Immediately increase your curb appeal.
Prevent accidents that come with deterioration.
Your driveway also is subject to equipment scratches and gouges, as well as tire marks from constant use. Our pressure washing system is designed to thoroughly remove dirt and gravel from these spots so you can enjoy a risk-free surface where kids ride bikes and engage in other outdoor activities.
House Washing Is Easy To Schedule In Albertville
The elements can be very tough on the exterior of your home. Sometimes these impacts are obvious, but other times they are hidden from the naked eye. But Mountain Top Property Maintenance knows where these contaminants lurk and specialize in removing these potential problems.
Whether your home's exterior is made of vinyl siding, bricks, wood, or stucco, and even if it's been years since it was pressure washed, we go to work cleaning away those dirty deposits that take residence on these surfaces and between the cracks.
So make the call today, and give your Albertville home the gift of pressure washing. No need to be apprehensive. Our professional pressure-washing team wants to do this job for you and restore a like-new appearance to your Albertville home.
Reviews and Testimonials for Mountain Top Property Maintenance in Albertville