Pro Pressure Washing Specialists Serving Rainsville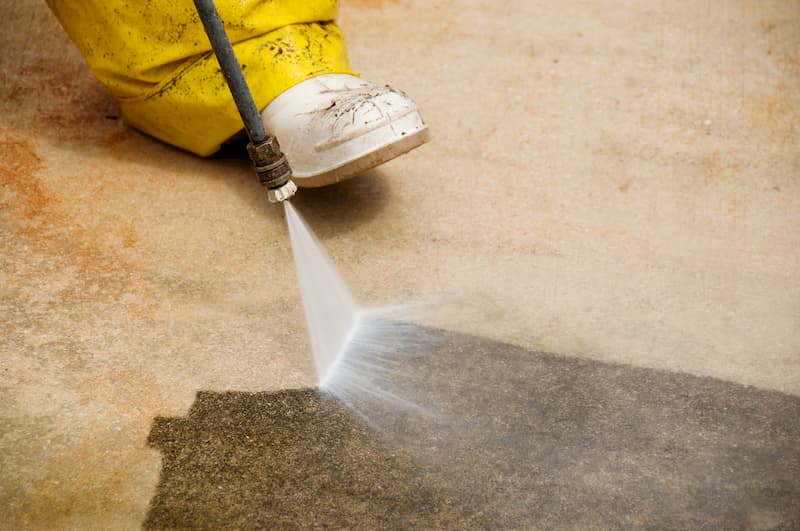 Rainsville homeowners have a great option when it comes to pressure washing. Mountain Top Property Maintenance serves the greater Scottsboro area and is standing by to perform whatever treatment option your property requires. No pressure washing company is willing to service Rainsville property owners like we do.
Pressure washing is a great way to restore the look you want, whether the elements have made your Rainsville home look older than it is or there are a few areas where dirt, dust, grime, and other annoyances have left their mark. That's where we come in.
By retaining Mountain Top Property Maintenance, you are guaranteed to benefit from:
Prompt and professional service
Competitive and reasonable prices
A personalized treatment plan
A long-term business relationship
Whatever you need in terms of pressure washing, we will provide it. Don't shy away just because it's been a while since you pressure-washed your property. On the contrary, we want nothing more than for you to call us and allow us the honor of taking care of your property.
Driveway Washing Is A Must For Your Rainsville Residence
Driveway washing is a specific aspect of pressure washing, focusing primarily on the significant paved surface area on your property. Since this is such a high-use area, it's important to tailor a specific treatment plan to your property.
From bicycles and basketball to oil changes and DIY projects, your driveway endures everyday usage and the impact of the elements. That's why pressure washing your driveway remains a top priority.
Regardless of the need for the treatment, it's important to allow the professionals to do what they do best. Mountain Top Property Maintenance has the skills and staff to complete the driveway washing or sidewalk cleaning project specific to your needs.
Why House Washing Your Rainsville Residence Should Be A Top Priority
It's not exactly the DIY project anyone wants to tackle. The ladder always seems to be too short. You're not completely confident. And your house washing tools aren't exactly top-notch.
So why bother taking the risk? Give Mountain Top Property Maintenance the opportunity to wash away your worries and rid the exterior of your home of annoying contaminants like mold, mildew, moss, dirt, and other unwanted annoyances.
From the roof to the gutters, the siding to the sidewalk, Mountain Top Property Maintenance stands ready to pressure wash all the exterior elements of your Rainsville home. We know when to adjust the pressure and temperature, so we not only clean vinyl siding, stucco, and brick but care for it as if it were our own.
Mountain Top Property Maintenance is standing by. Call us today at 256-601-9433.


Our Latest Projects in Rainsville, AL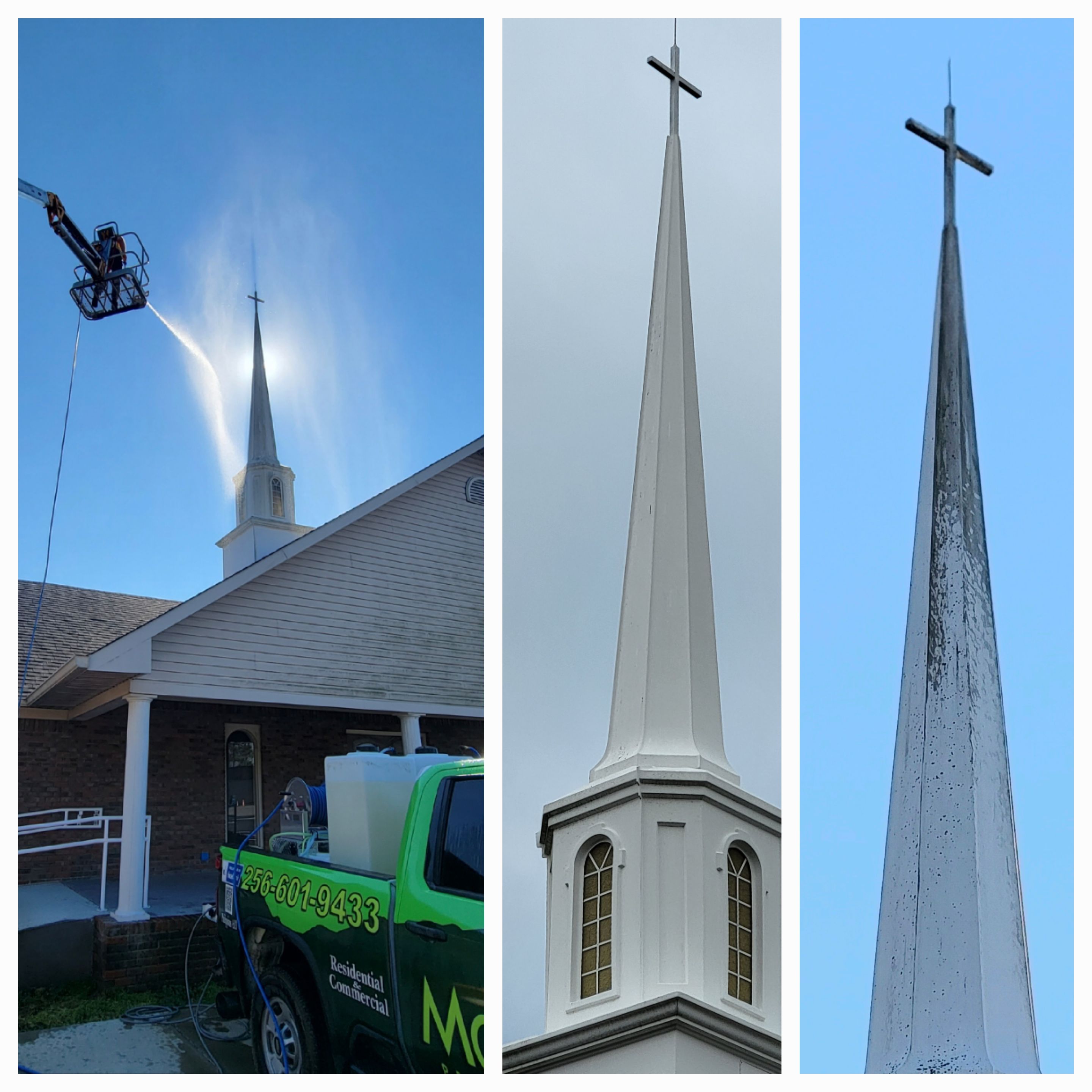 We were contacted by a church in Rainsville to clean their steeple. The cross on the steeple was completely covered in organic materia (an algae called Gloeocapsa magma) making the white cross appear black. We used a rented lift to get close enough to use our […]