Big Widow Cleaning in Section, Alabama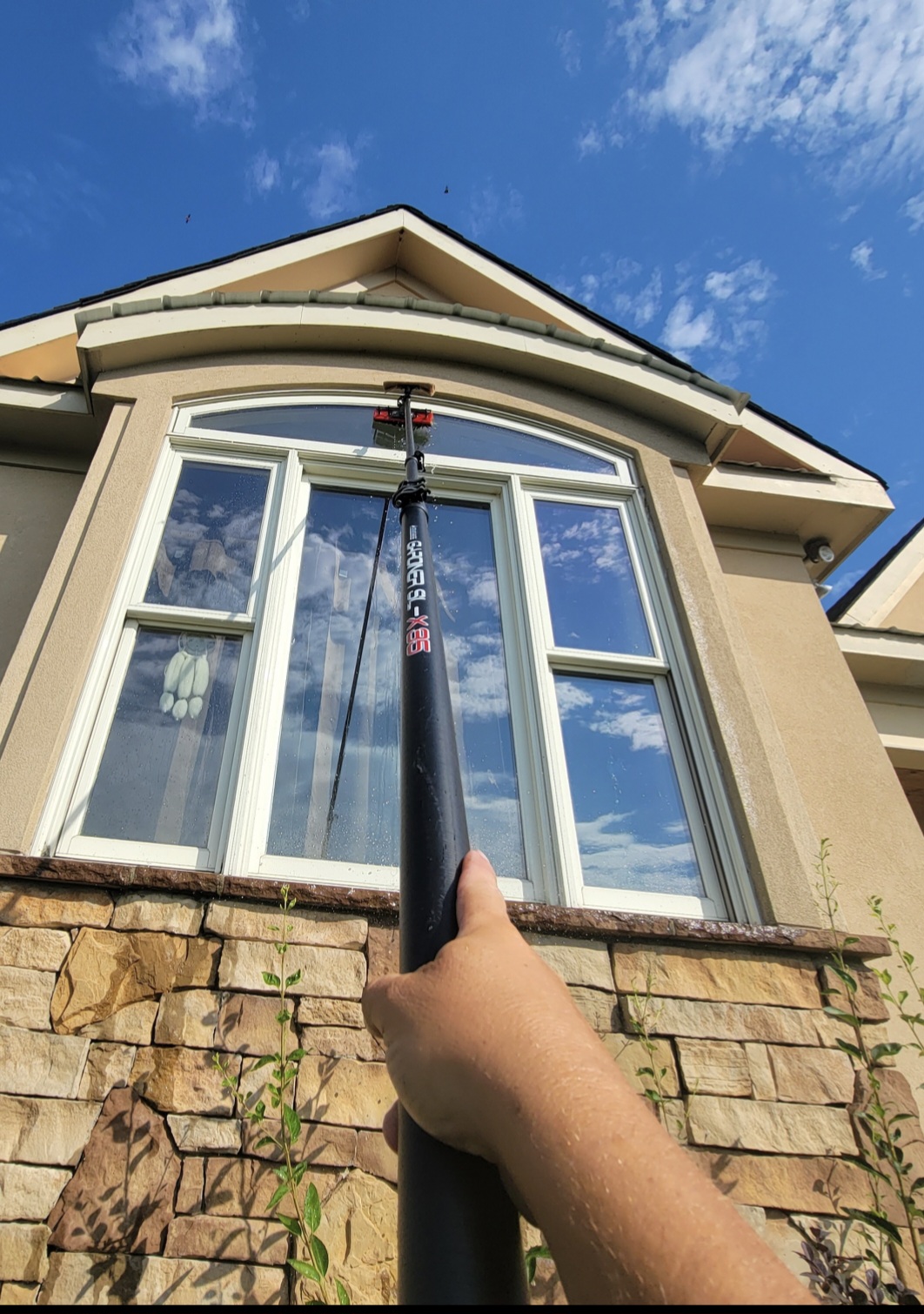 We were contacted by a client in Section, Alabama for a challenging window cleaning job. The client had floor to ceiling windows (2 story) in their living room over looking the bluff. They had no way of cleaning the windows themselves without dangerously balancing on the edge of a tall ladder. The client was very concerned for our safety until I explained that we would not be using a ladder to clean them with. I showed them all of our extension poles and assured them I could clean their windows from the safety of their living room floor. We also cleaned the 1st and 2nd story windows on the outside of their beautiful home. They were extremely pleased with the professional window cleaning service from Mountain Top Property Maintenance.
Budget: $450
Location: Section, AL
Project Image Gallery
Products Used
Gardiner SLX Carbonfiber Waterpole with Unger HydroPower Ultra 3-Stage DI Pure Water System. An assortment of Gardiner Trad extension poles and Moerman Excelerator squeegees.