Superb Pressure Washing Company in Powell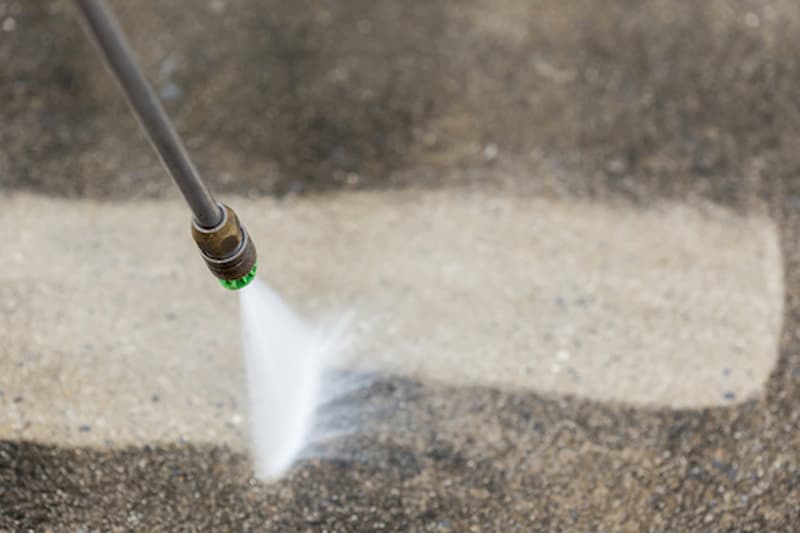 If your Powell home is covered in grimy dirt buildup and organic growths, or if harmful mold and mildew are making a home in the cracks and crevices of your shingles and siding, then call on Mountain Top Property Maintenance for pressure washing services that will restore your home to its pristine condition. We work on all types of exterior surfaces and provide a 100% satisfaction guarantee to all of our Powell clients! If you're interested in giving your home the level of care that it truly deserves, then look no further than Mountain Top Property Maintenance for professional pressure washing services.
Our residential and commercial exterior cleaning offerings include house washing, storefront cleaning, trash bin cleaning, roof cleaning, parking lot cleaning, and more! Reach out to Mountain Top Property Maintenance today and see why we're Powell's first choice for pressure washing.
Wow Visitors With Powell Pressure Washing
Pressure washing is an act of preventative home maintenance and it makes a huge difference when it comes to improving the look of your Powell exteriors. From driveways to shingles to siding and more, there's not an area of your home that won't benefit from a professional pressure washing provided by the pros at Mountain Top Property Maintenance. We can flush out the algae from your roof, remove unsightly grime and buildup on your Powell home's exterior, and even dissolve old oil and grease stains on your concrete surfaces. Decades-old homes have a chance to look brand-new again!
Are you thinking about putting your home up for sale? Consider a pressure washing service to boost its curb appeal and raise its value. Pressure washing can also preserve the quality of your building materials, prolonging repairs and replacements. If all you want to do is enjoy the look of a freshly cleaned space, then a pressure washing service is exactly what you need!
Give Your Roof What It Needs With Powell Roof Cleaning
Your roof protects you and your family year after year, so what are you doing to protect your roof? A professional roof cleaning service is a great way to relieve your rooftop of piled-up weather debris and grime, as well as protect it from serious damage, such as mold and mildew that can cause wood rot.
If you want to guarantee that your roof stays in good condition and looks its best, then roof cleaning with Mountain Top Property Maintenance is the way to go! Give us a call today for a free quote on your Powell home.