Premier Pressure Washing Company For Huntsville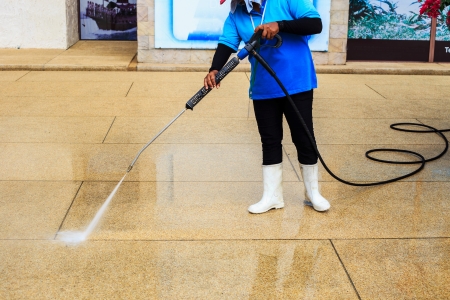 Pressure washing in Huntsville is extremely important, but it can be difficult to find a great company for the task.
Our company offers you the following amazing benefits when you choose us to take on your pressure washing needs in Huntsville.
Safety & health. We make sure to always give you a healthy environment with our services. We always provide safety with our environmentally clean methods and chemicals.
Family. Our employees are like family members of our company. We extend our hand to our customers and we treat all of our customers like family to provide you with the best experience possible.
Experienced & certified. All of our professionals are specially trained for their pressure washing jobs and they are all experienced and certified individuals. We always make sure that the professional is prepared before sending them out into the field.
Equipment. Some buildings may require industrial-style machines which can be expensive and difficult to use. Our professionals already own the equipment and understand how to use it.
Efficiency. Do you want to make the visit the most efficient? Our professional pressure washers want to make it efficient by avoiding any major damages from occurring.
Schedule a pressure washing with us today in Huntsville to relax in the gardens or the river.
Your Full Service Huntsville Pressure Washers
At Mountain Top Property Maintenance, we strive to cover all exterior cleaning aspects so that our Huntsville property owners never have to worry about the following when it comes to keeping their properties maintained:
House washing
Roof washing
Window cleaning
Driveway washing
Sidewalk cleaning
Deck & fence cleaning
Gutter brightening
Commercial pressure washing
Huntsville's Go-To Driveway Washing Specialists
Huntsville is home to beautiful garden areas. Our company wants you to be able to enjoy your time at home, while we clean your driveway to perfection with our driveway washing service.
We use environmentally friendly methods and chemicals to allow you the chance to create your garden in Huntsville.
Driveway washing. Afraid of falling? We are here to assist you with our driveway washing. We can clear off the layer of bacteria and make it safer for all of your guests.
Water Fun In Huntsville With A Roof Cleaning
Almost everyone enjoys spending some time in the water and we are here to assist you in that in Huntsville.
While you are spending time at the paddle pub or in a kayak, we can guarantee you a safe roof. We can clean up your roof with a roof washing.
Roof washing. We keep your roof from holding onto the dirt and grime and causing damage to your roof. We want to protect your home as much as you do.
Huntsville & Surrounding Service Areas
Huntsville, Alabama is known for its rich history and contributions to the aerospace industry. It is home to NASA's Marshall Space Flight Center as well as Redstone Arsenal, which houses the U.S. Army Aviation and Missile Command. The city also has a thriving arts and culture scene, with numerous museums, galleries, and festivals throughout the year. Additionally, Huntsville is known for its beautiful parks and outdoor recreation opportunities, including hiking, biking, and fishing. Overall, Huntsville is a unique and vibrant city that offers something for everyone.
So if you're a Huntsville resident or business owner in need of professional pressure washing solutions, grab a phone and give us a call at to schedule one or multiple services. You can also use the contact form on our site to submit your information and service requests via email.
Albertville, AL
Asbury, AL
Big Cove, AL
Boaz, AL
Dutton, AL
Flat Rock, AL
Fort Payne, AL
Fyffe, AL
Geraldine, AL
Grove Oak, AL
Guntersville, AL
Gurley, AL
Henagar, AL
Hollywood, AL
Horton, AL
Huntsville, AL
Ider, AL
Owens Cross Roads, AL
Paint Rock, AL
Pisgah, AL
Powell, AL
Rainsville, AL
Sardis, AL
Scottsboro, AL
Section, AL
Stevenson, AL
Sulphur Springs, AL
Sylvania, AL
Woodville, AL