After The Storm, Assess The Damage & Pressure Wash To Restore Your Property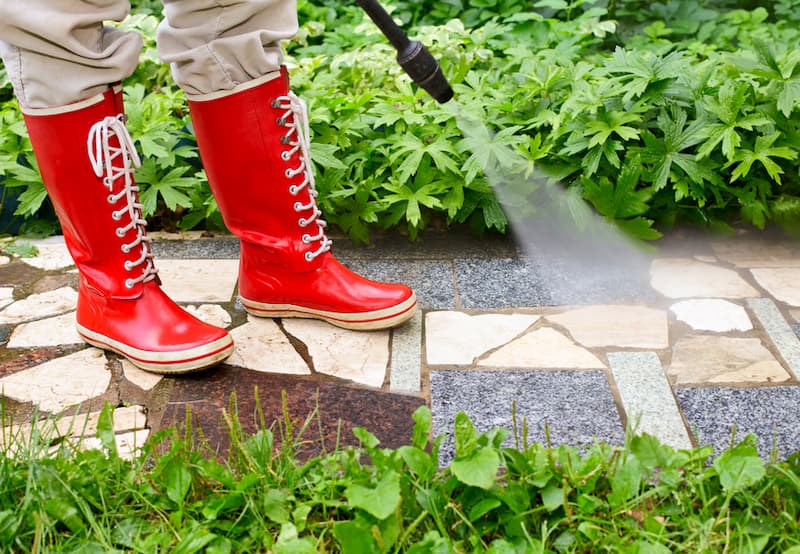 Southeastern storms certainly pack a powerful punch, especially when the wind and debris pelt the outside of the house, and driving rain and even hail do their number.
Still worse are thunderstorms, windstorms, or any major weather events that leave their mark by causing actual damage to your house and surrounding property. That's when it's time to assess the situation and come up with a plan, and it remains prudent to do more than just an obligatory walk-around.
Chances are, from the gable of your roof to the frame around your basement window, something felt nature's wrath, and pressure washing is required to remove that layer of mud from the roof, your siding and widows, sidewalks, and your driveway.
It's Best To Concentrate On What's Most Important
After a significant weather event blows through and the cleanup begins, it's easy to get sidetracked. There are branches, leaves, and debris strewn about the property. Or perhaps that storm deposited "mud rain" across your windows, siding, and nice vinyl fence.
Figuring out what to pressure wash first might pose a challenge; things can get a little stressful after a Northern Alabama storm leaves its mark. But that mark doesn't have to be permanent.
In essence, after-the-storm cleanup should be left to the professionals, especially if you as a homeowner simply do not feel comfortable trying to do this yourself.
What To Look For After The Storm
Before you even venture outdoors, make sure the storm actually has passed. Rely on professional weather services to provide this information. Once you're assured the bad weather has long gone, it's safe to go outside. But be aware: Downed power lines and hanging limbs could be lurking.
If the grounds are safe to inspect, look for the following:
Dings or dents in aluminum siding and roofing.
Chipped paint on window frames.
Cracked windows.
Build up of shingle granules in gutters or damaged shingles.
This list could go on and on, but the experts recommend starting with what is easy to inspect in order to begin your damage assessment. It's also important to contact your insurance agent before you scale a ladder to begin roof washing or window cleaning.
Pressure washing your paved surfaces isn't a bad idea in order to remove any debris that has built up after a storm. But be patient: If a tropical storm or even a hurricane leaves standing water in its wake, it's vital that you wait until a thorough pressure washing won't add to the already existing mess.
So if you need assistance assessing your post-storm cleanup, just call 256-601-9433. You'll be glad you did.